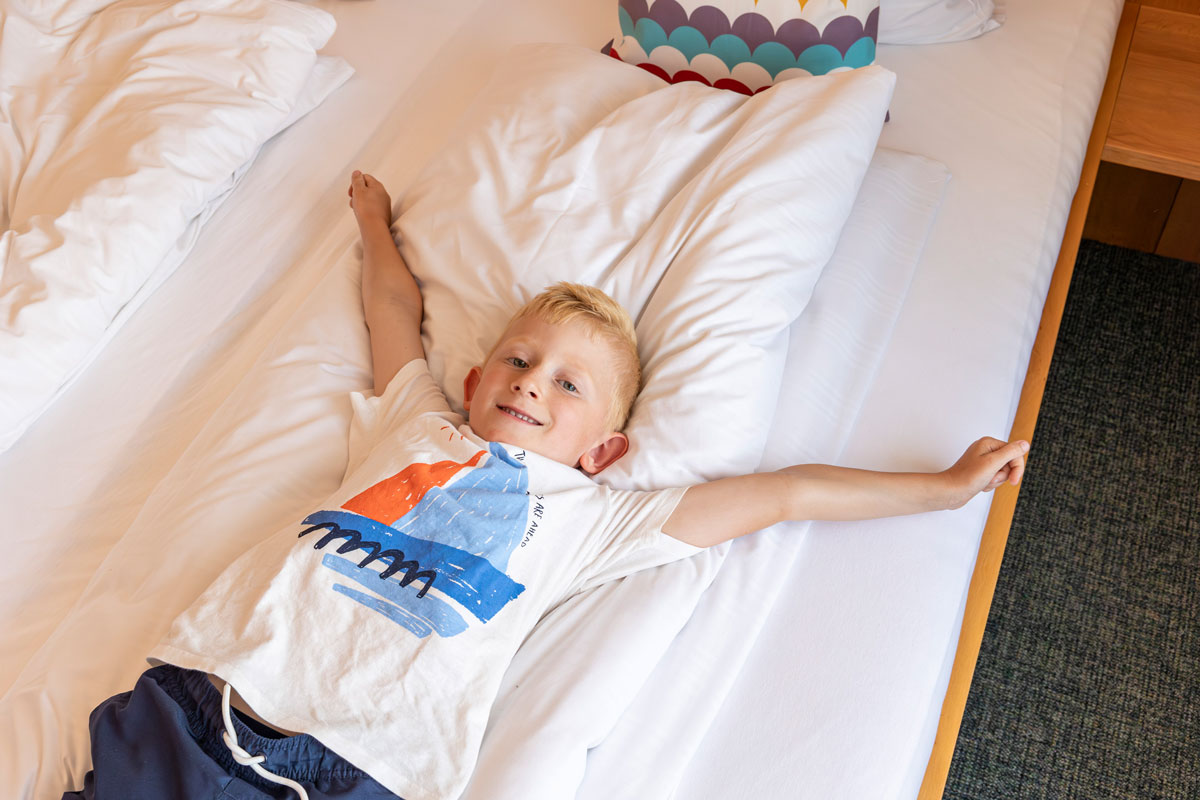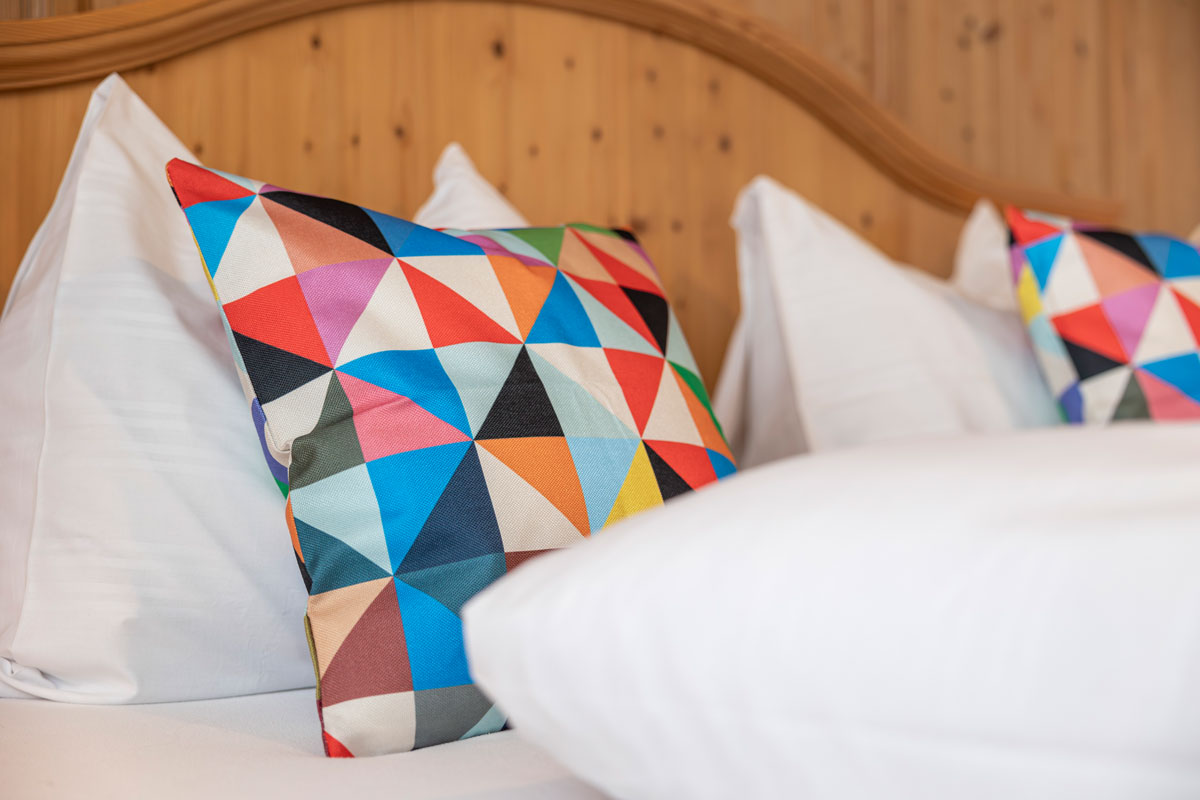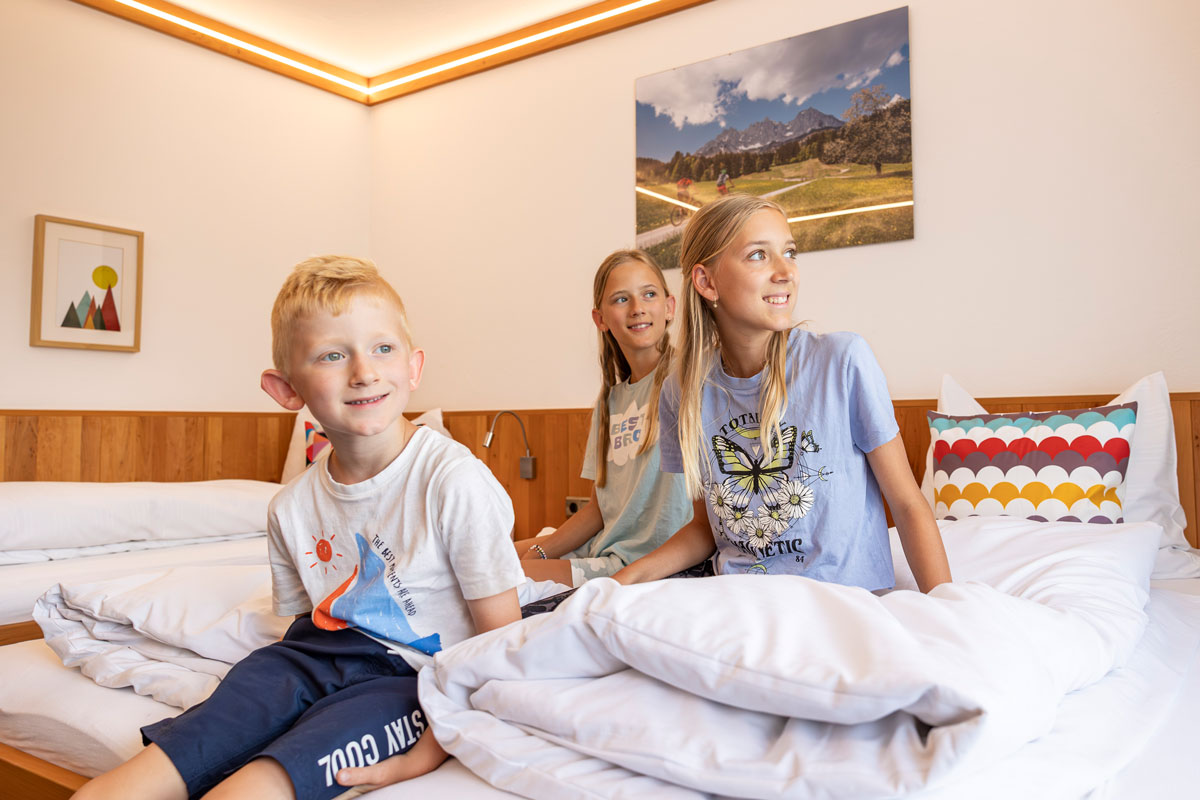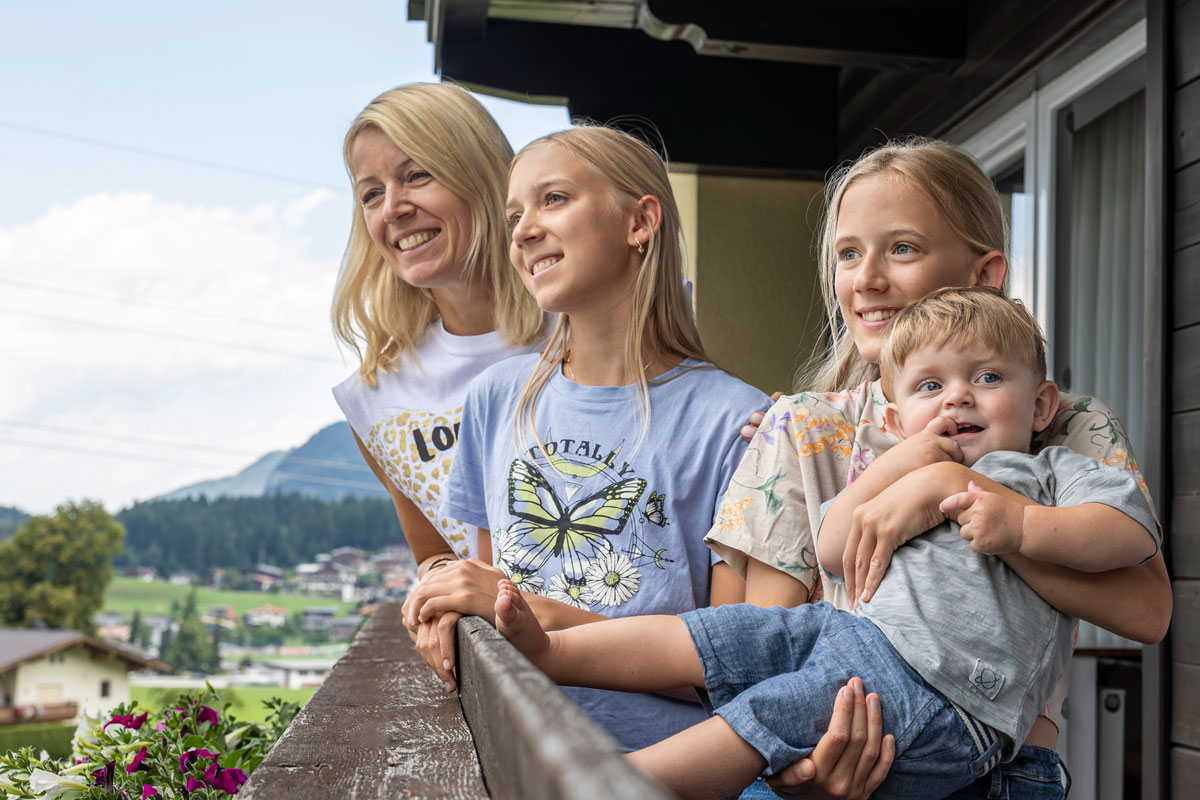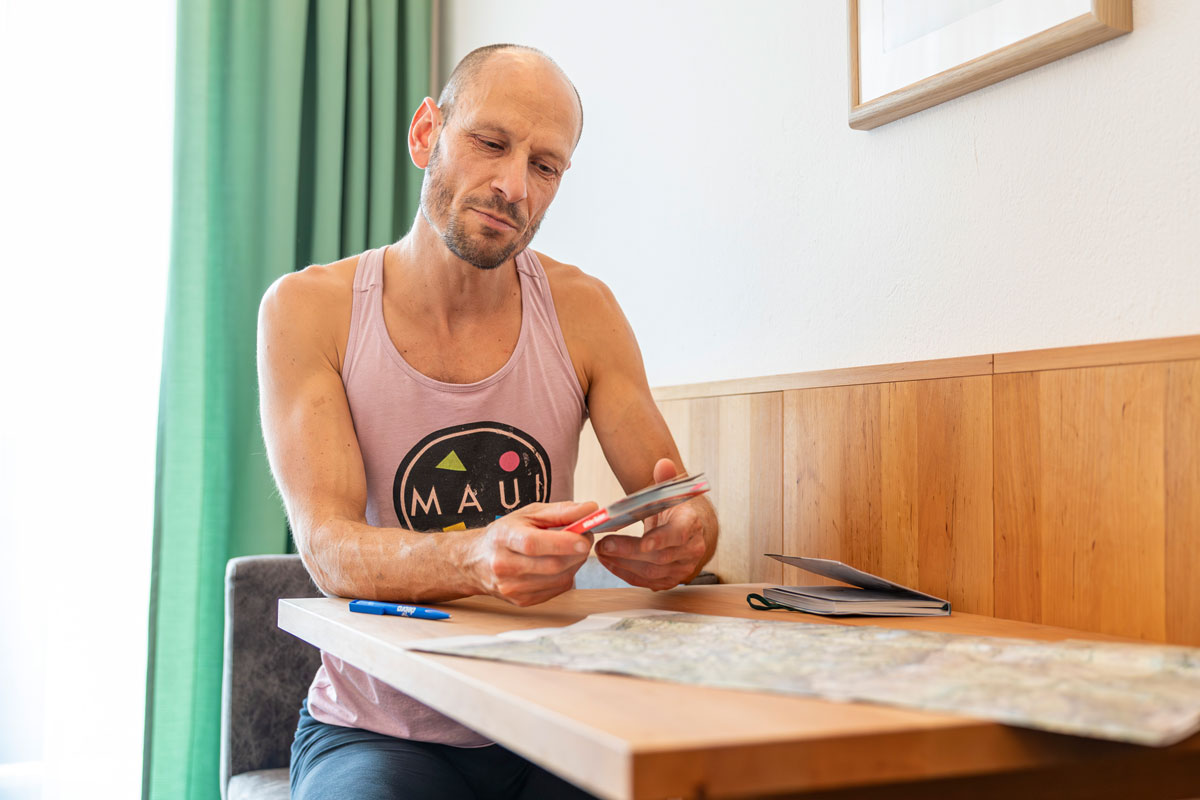 Colorful mix and very comfortable
Upcycling meets
traditional coziness
Cozy is a must – this is the top priority in all our rooms. Our furnishings are a mix of traditional furniture and cozy simplicity. In addition to a balcony with a view of the alpine panorama, you will find fresh towels and bed linen in all rooms. And because a soothing cup of tea tastes twice as good with a magnificent view from the balcony, a kettle with a locally grown herbal tea and a regional organic mountain herb soap are also waiting for you.
To enjoy your mountain vacation while keeping you as relaxed as possible, the cozy and simple furnishings of our triple rooms are focused on living comfort. Relax and enjoy the peace!
To ensure that you start your next mountain adventure well rested, the furnishings in our double rooms are a mix of traditional solid wood furniture and modern simplicity.
Check-in on the arrival day is 4 PM
Check-out on the departure day is 10 AM
Arrival is possible at any time. You will receive the entry code in the arrival email. The key and the documents are ready for you.
Use your departure day as a final vacation day. You can store your things in our sports cellar. You are welcome to prepare a snack in the kitchen for the journey home, so that you have something to eat in between.
We enforce a strict 10 PM nighttime curfew. Out of consideration for the people around you and for us, we ask that do not play loud music or make noise after this time. If you feel like partying, you will find what you are looking for in the Moonlightbar next to the valley station or in the Hexenalm kitty-cornered from our building.
Unfortunately, pets are not allowed in our building. Not even for a surcharge. We thank you for your understanding.
To save energy, we kindly ask you to turn off the heating in your room, if you sleep with an open window. Please close the windows and turn off the lights before leaving the room.
We ask you to dispose of your garbage according to regulations and to pay attention to proper separation. In Tyrol, waste separation is required by law and enforced under penalty of law.
Smoking is strictly prohibited in the entire building. However, smoking is allowed on the balcony.
You will find a sports cellar in our building, which you can use to store your equipment. There is also a ski boot and hiking boot dryer at your disposal.
You can park your bicycles behind the building or behind the garage. There you will also find a place to charge your e-bikes.
In order to keep the rooms clean and comfortable, you will find draining racks for your street shoes in front of the room door. Slippers are available for you in the ski cellar.
Sleeping place for pilgrims
As an official hostel of the Tyrolean Way of St. James we can offer you a pilgrim's sleeping place. Want to know more? Please feel free to ask!
In the personal guestAPP you will find all information and links about vacations, weather, and tours. You can also pay conveniently and easily via the app.