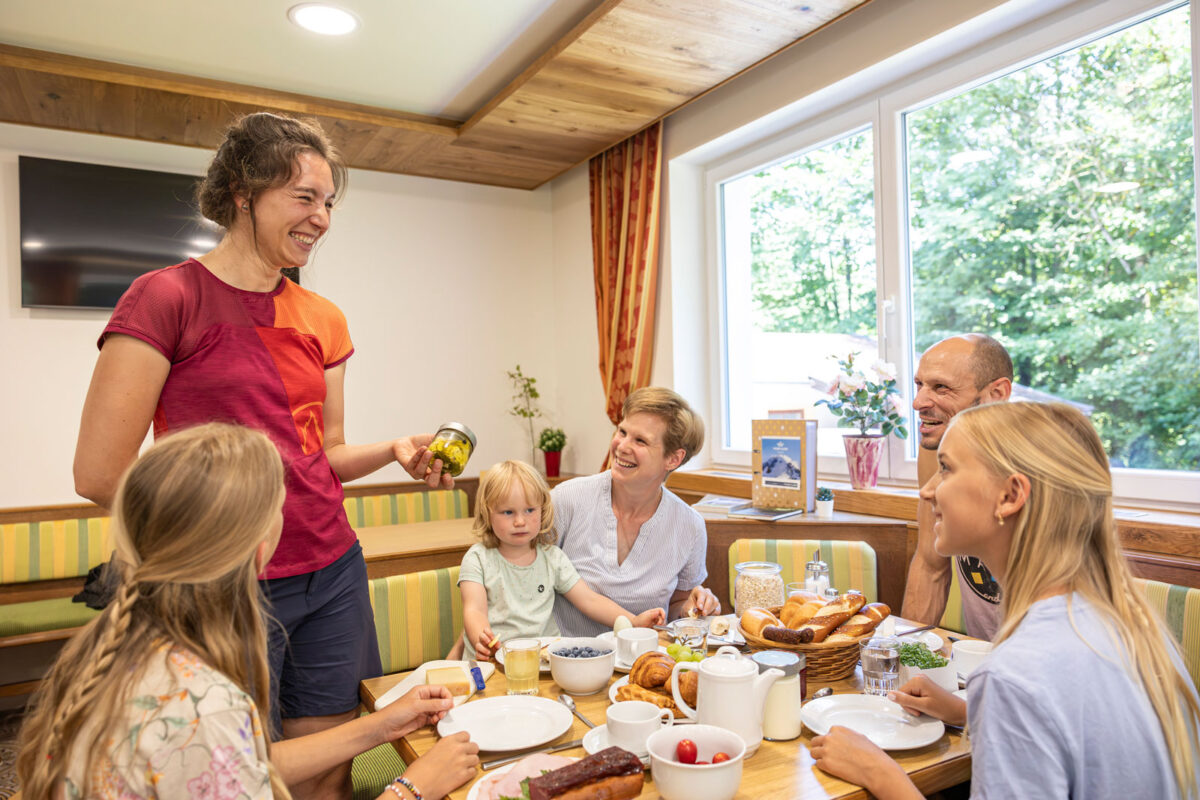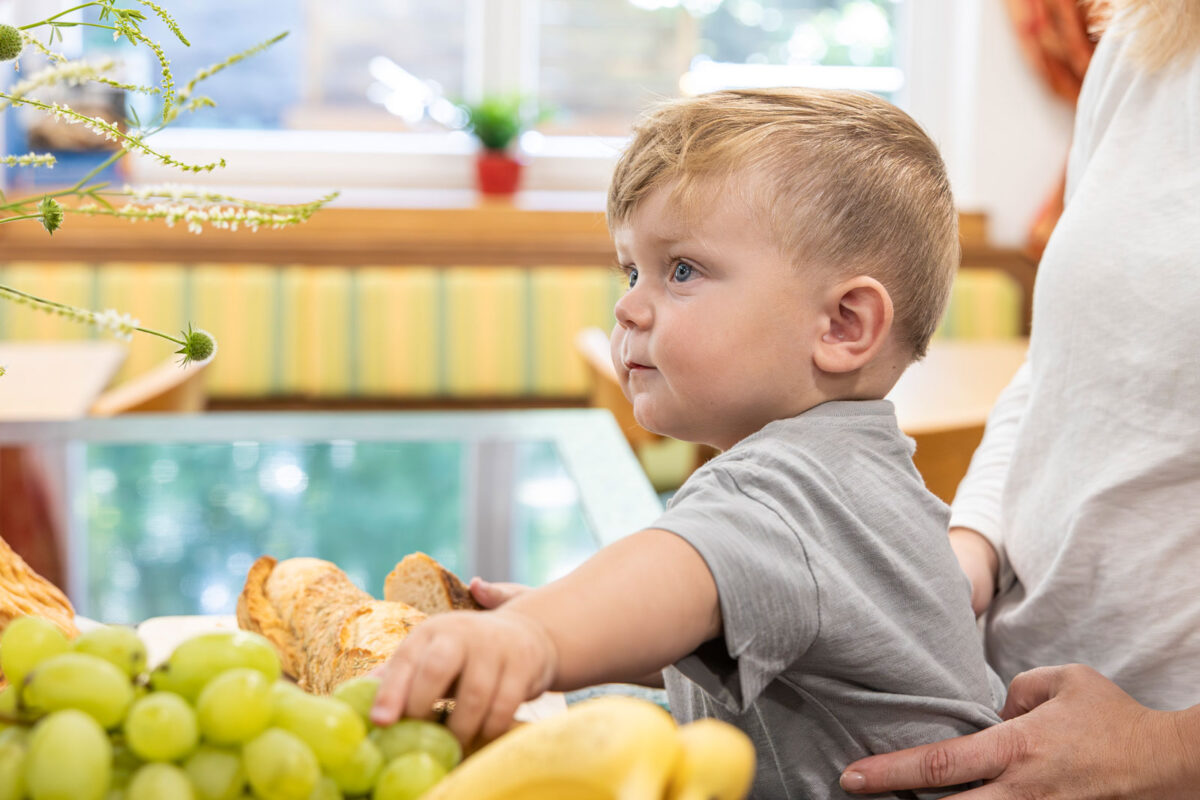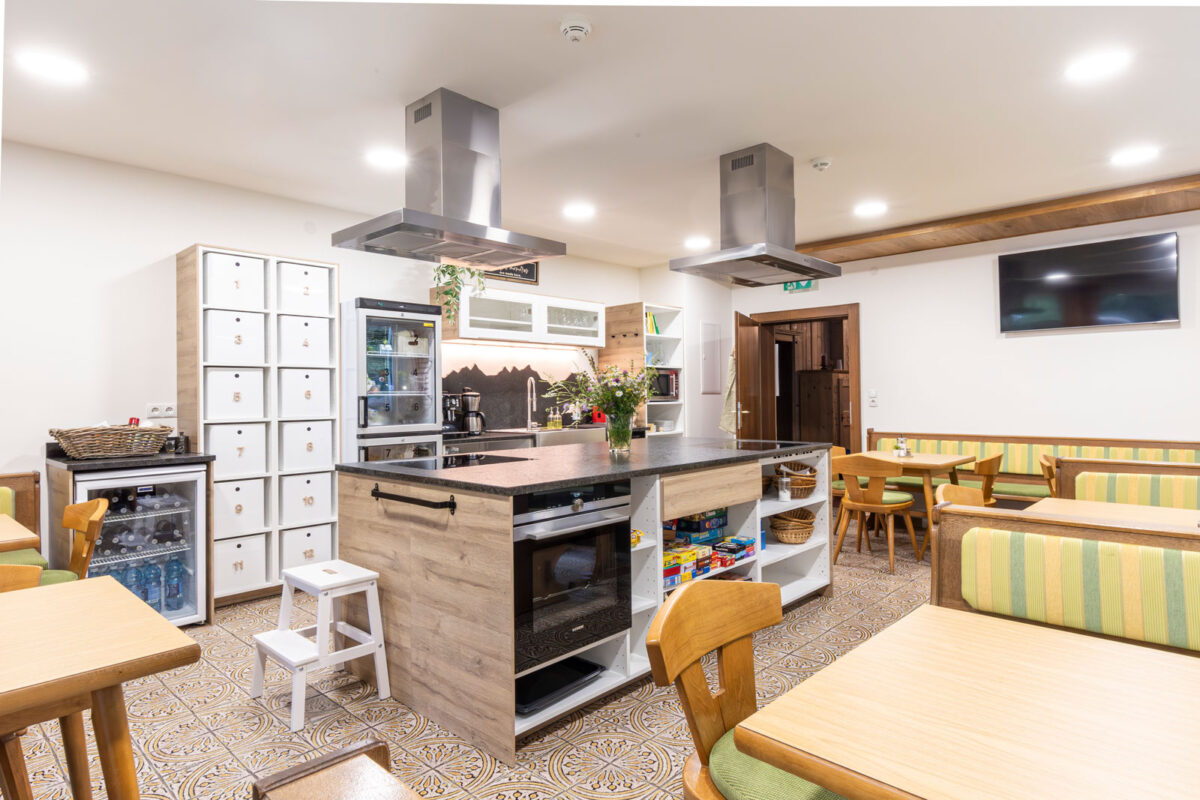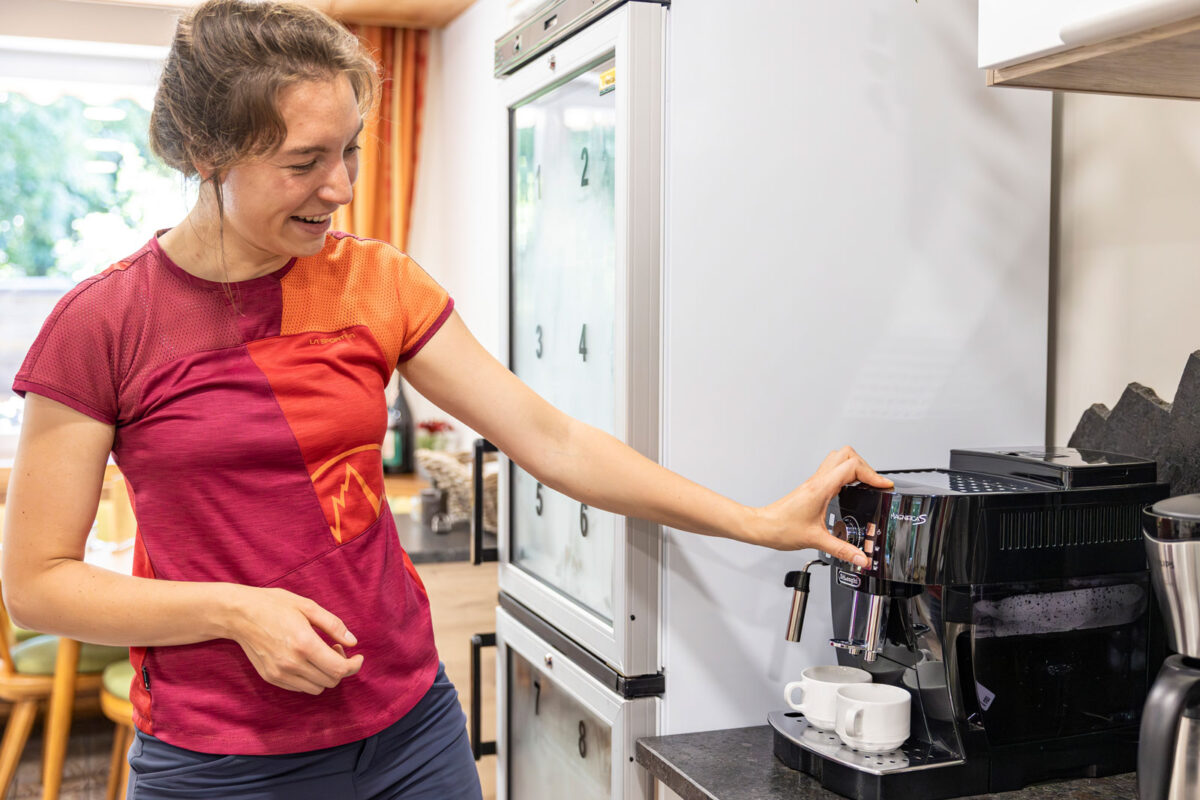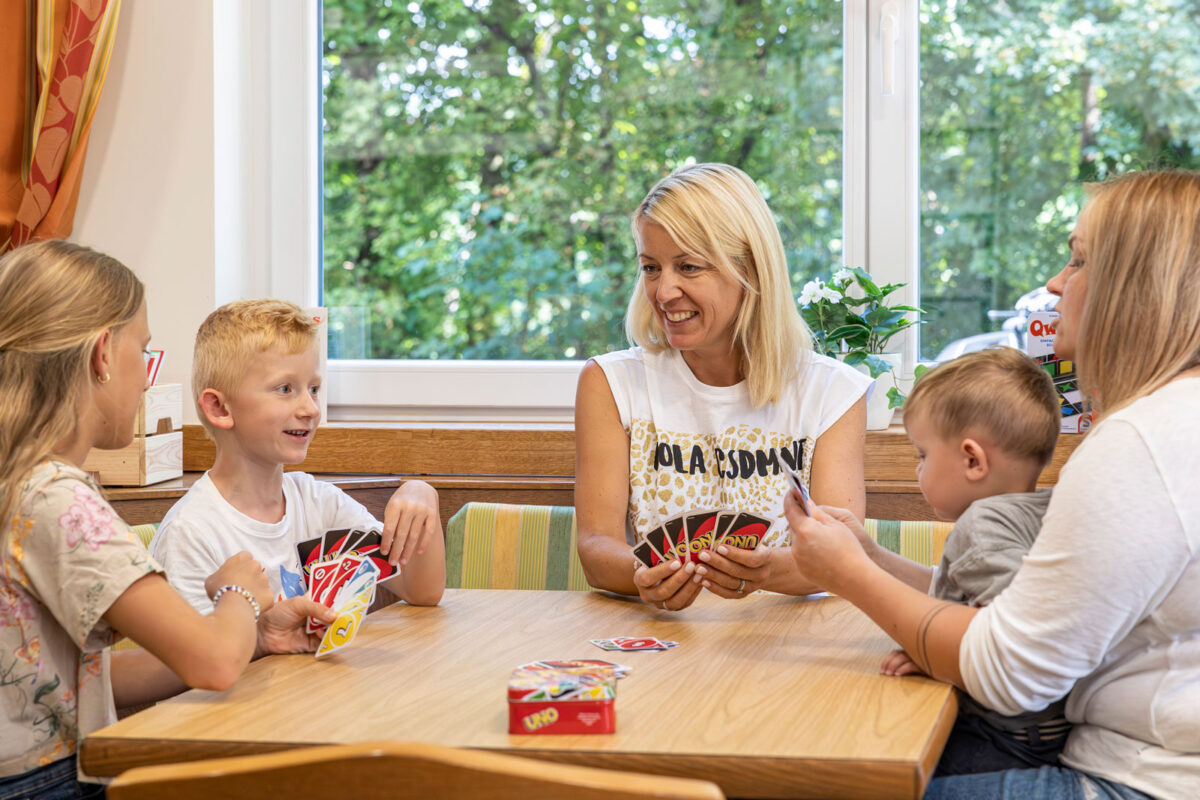 The cozy hangout kitchen!
The centerpiece of our building is our Hangout Kitchen, a communal lounge with a fully equipped kitchen. It's always lively and there's always something going on. Joint cooking and baking sessions, fun game nights, and harmonious camaraderie are on the agenda here. Making new friends, telling stories, sharing experiences – it never gets boring.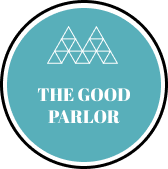 The cooking room
Keep it simple
In our fully equipped kitchen you will find everything you need to prepare your meals based on your desires – true to our motto: DO IT YOURSELF. Basics like vinegar, spices, coffee, and tea can also be found on site. Numbered boxes and compartments in the refrigerator allow you to store your own food for stress-free and harmonious coexistence. On the kitchen island you will also find a basket with leftover food and cooking and baking ingredients for free.
The communal kitchen is open until 10 PM and is locked afterwards.
Espresso and filter coffee maker
Cooking and eating utensils
Excellent mountain spring water
Free & fast broadband internet
As a family-friendly accommodation, we also like to take care of our youngest guests. The generous collection of games and books in the communal lounge offers fun and variety for young and old.
Breakfast does not always have to be big. Many people prefer to start their day according to the motto "less is more". And because we are a self-catering accommodation, you are welcome to prepare your own breakfast in our kitchen. Just a few minutes' walk away is the village bakery, which serves freshly baked goods every day. Ham and eggs, muesli, or butter croissants with chocolate filling, each based on your individual taste.
You can also pre-order a ready-made breakfast basket from the Aualm for pick-up. Or you can put together your own breakfast basket.
If you prefer to have breakfast out you will find lots of options around the MOUNTAIN FRESH Alpine Easy Stay.
Hexenalm
Located kitty-cornered from our building is a place that offers a rich breakfast buffet.
Hexenalm
Weinatelier Agnes wine bar
At Weinatelier Agnes you can have breakfast and brunch as you like it.
Wine bar
Breakfast on the mountain
We highly recommend the breakfast on the mountain, which you should not miss.
Ski world

Bäck an der Talstation
At this bakery, you can get crispy, fresh baked goods and delicious coffee every day.
Der Bäck
Breakfast at the Ahornsee lake
As of summer 2023 you can also have breakfast at the Ahornsee lake, including a fantastic view of the Wilder Kaiser mountain range. Book a day in advance and enjoy the first meal of the day right on the lake.
Mayerei Scheffau

Tasty ways to end your day.
Time for dinner but you don't feel like cooking? Söll has a wide selection of delicious restaurants. From regional and seasonal highlights to traditional Tyrolean home cooking, it's all here.
Schindlhaus I Culinario e Vino
Mediterranean delicacies and Italian flair await you here. In addition to pizza and pasta, the menu features fresh fish and meat dishes.
Schindlhaus
Genussstub'n Hochfilzer
In the Genussstub'n, traditional Tyrolean fare is reinterpreted with regional and seasonal delicacies.
Hochfilzer
Franzlhof
At Franzlhof you can expect a selection of delicious dishes from Tyrol & Italy, paired with a great family atmosphere.
Franzlhof

Hexenalm
The Hexenalm not only offers a delicious breakfast. In the evening, the restaurant and pizzeria serve scrumptious culinary delights. You can also order pizza to go.
Hexenalm
Delivery service
You can also use Chiaro di Luna, the delivery service in town. Perfect for people who don't want to cook for themselves after a long day in the mountains. You can find the menu on the ground floor or online:
Chiaro di Luna

Our goal is to enjoy life. This applies equally to the environment and to our guests. For everyone we work with.
Susanne and Benjamin